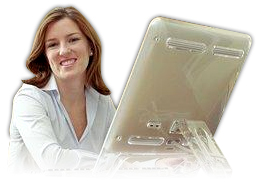 We have had a very good response from our clients after our launch of ' Hotel Solution V 1.0 ' in 2003 as years come along we have gain more experience in working with the luxury resorts and hotels now.

We are proudly to present our new ' Hotel Solution V 2.0 ' this system will increase your hotel reservation ability including more options in order to give you a completely modern reservation system and the most important is giving you the ability to manage your reservation system to its most efficiency.

Our system running 24 hours a day 365 days a year suitable for all size of hotel either your hotel has 5 rooms' accommodation or more than 100 rooms.

Hotel Solution V 2.0 helps you to get your reservation system at its most efficiency because you can specify room availability, assess rooms (can be in many categories such as package rates, last minutes rates, etc), also can define the reservation deposit by yourself.

The guests also will know immediately whether hotel has the room available for them or not according the automatic email will be sent to guests in every reservation process.



It is a small & uncomplicated system, easily running with any type of hotels.

It can assess rooms, price room rates by itself.

Several offer to customers such normal rates, package rates, last minutes rates, and special offer rate, etc.

There is a SSL security system in order to give your customers confident on giving out their credit cards information and also the hotel information will be well protected.

Reduce reservation working steps since guests will know immediately whether hotels have room available in the certain time or not.

Customers won't miss their booking since there is a waiting list system.